Fox Valley Off Road Forms Page
These forms below can be used for both racing or riding at Fox Valley Off Road. Park year form is only for open rides and not racing. If you race more then a few times a year, apply for the "Annual Release Form" through the AMA. It saves filling out forms at every race. Please note, if you use the guardian transfer form to send your child with someone else, it HAS to be notarized.... Fill out and print your forms needed at HOME! This saves a bunch of time signing up.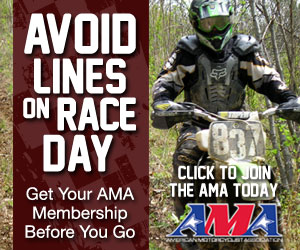 <![if pub11]>

Please observe..... check ALL rules for kids on ATV's. We Enforce this Diligently!