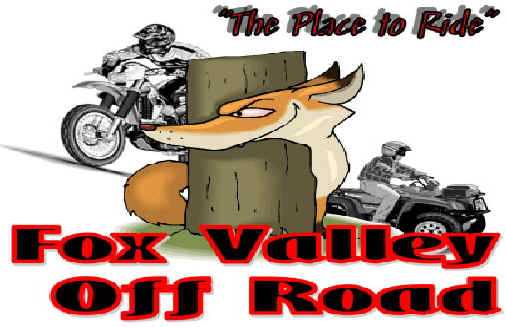 2013 IRON MAN Points!
Attention Riders.......any questions on this process email me at wardy@ mtco.com (take out the red space).
Click here for IRON MAN criteria!!
Riders below have met the minimum and now are in the hunt for the Iron man awards!
Don't forget the GP races will add 20 bonus to this total for attending! The GP's are wild cards which can be used for EITHER Megacross or FVOR HS races (2/3 required) Total races that can count at the end of this will be 10. but 3 of which can be the GPs so there could be as high as 13. There is no "award or position" points in GPs towards Iron Man as the classes don't line up. Only bonus.
THIS IRON MAN SERIES WILL CHANGE IN 2014, different class setups, based more on earned points, and include ex.
Final Points
We added a few awards in the kid's classes since there was no quad riders and few super minis.
| | | | | | | |
| --- | --- | --- | --- | --- | --- | --- |
| 50cc | | | | races | bonus | total points |
| * | 1 | Chasen | Orme | 10 | 0 | 142 |
| * | 2 | Kendall | Eslinger | 8 | 0 | 131 |
| * | 3 | Landon | Lee | 9 | 0 | 111 |
| * | 4 | CONNER | PILON | 10 | 0 | 85 |
| * | 5 | Kamdyn | Ming | 6 | 0 | 59 |
| 65cc | | | | | | |
| * | 1 | Garrett | Ward | 10 | 40 | 171 |
| * | 2 | Lolito | Eguia | 9 | 40 | 149 |
| * | 3 | Noah | Lee | 10 | 20 | 139 |
| * | 4 | Wylie | Roberts | 11 | 40 | 122 |
| * | 5 | Gavin | Sienkiewicz | 9 | 40 | 111 |
| | 6 | Tyler | Rohl | 7 | 40 | 107 |
| | 7 | Ryan | Pree | 7 | 20 | 63 |
| | | | | | | |
| 85cc | | | | | | |
| * | 1 | Thor | Rick | 12 | 60 | 162 |
| * | 2 | Tanner | Whipple | 11 | 60 | 153 |
| * | 3 | Garrett | Ward | 8 | 20 | 93 |
| * | 4 | David | Herman Jr | 8 | 0 | 71 |
| Super Mini | | | | | | |
| * | 1 | Jacob | McCarrens | 10 | 60 | 137 |
| 14*29 | | | | | | |
| * | 1 | Travis | Ward | 13 | 60 | 230 |
| * | 2 | Jacob | McCarrens | 12 | 60 | 136 |
| * | 3 | Dylan | Broll | 11 | 40 | 133 |
| | 4 | Matt | Dissell | 7 | 40 | 129 |
| | 5 | Justin | Carr | 9 | 40 | 114 |
| | 6 | Alex | Parks | 7 | 60 | 113 |
| | 7 | Kristopher | Hamilton | 11 | 40 | 110 |
| | 8 | Ryan | George | 8 | 20 | 100 |
| | 9 | Mitch | Cerda | 8 | 20 | 90 |
| | 10 | Grant | Bodmer | 6 | 40 | 74 |
| | 11 | Austin | Wells | 7 | 0 | 70 |
| | 12 | Jake | McKinney | 8 | 20 | 53 |
| | 13 | Mark | Middleton | 6 | 20 | 50 |
| 30+ | | | | | | |
| * | 1 | Jesse | Keith | 13 | 40 | 198 |
| * | 2 | Luke | Kaszynski | 13 | 40 | 186 |
| * | 3 | Casey | Rick | 11 | 40 | 182 |
| | 4 | Casey | Shatters | 9 | 60 | 137 |
| | 5 | Ryan | George | 8 | 20 | 101 |
| | 6 | DJ | Parks | 8 | 40 | 93 |
| | 7 | Lee | Orme | 8 | 20 | 74 |
| 40+ | | | | | | |
| * | 1 | Steve | Perkins | 13 | 60 | 205 |
| * | 2 | Peter | Witkowski | 10 | 60 | 111 |
| * | 3 | Brian | Roland | 7 | 20 | 74 |
| Women | | | | | | |
| * | 1 | Kimberly | Chandler | 12 | 40 | 224 |
| * | 2 | Danielle | Wilkinson | 9 | 20 | 112 |
| * | 3 | Dusty | Gabehart | 6 | 0 | 43 |