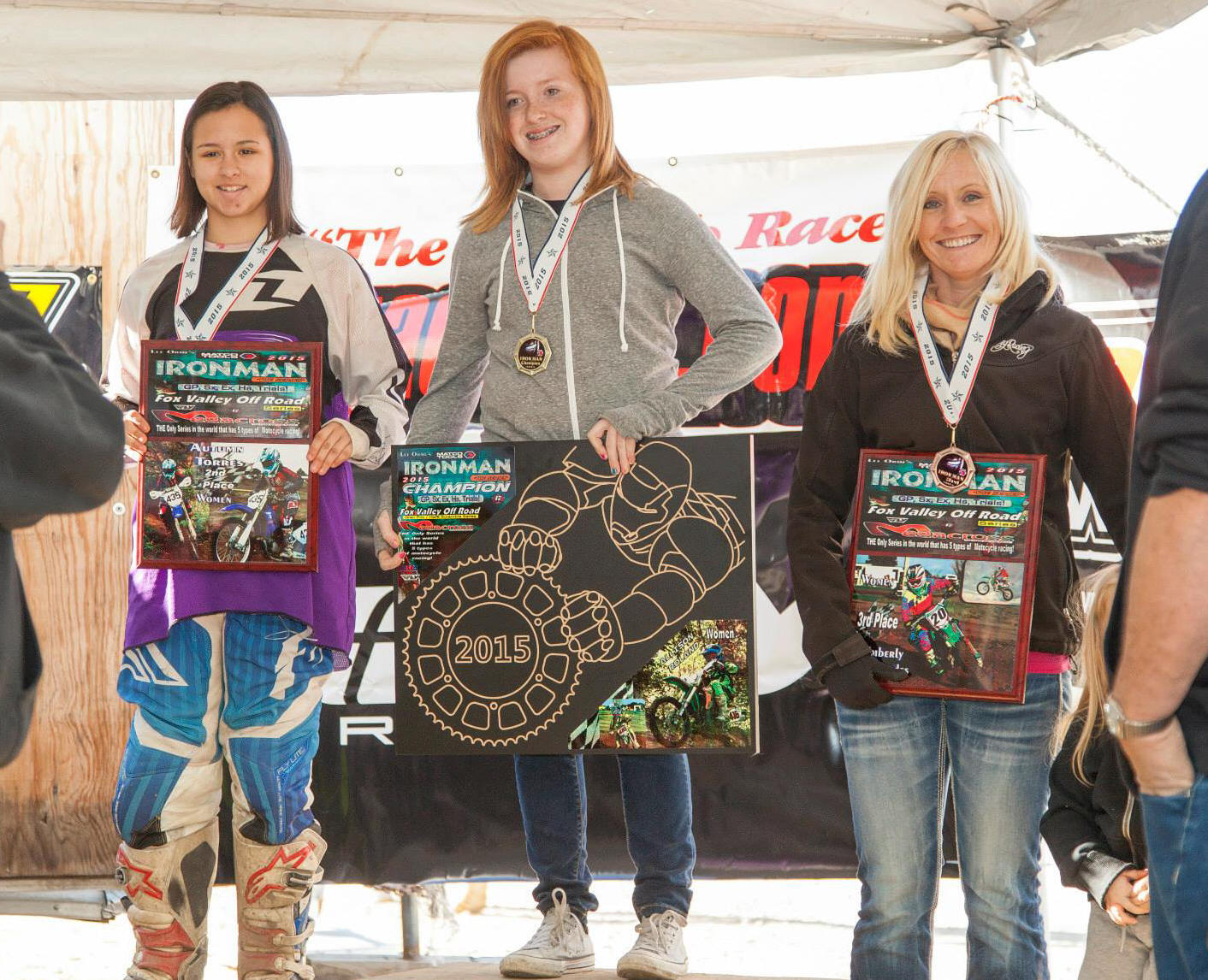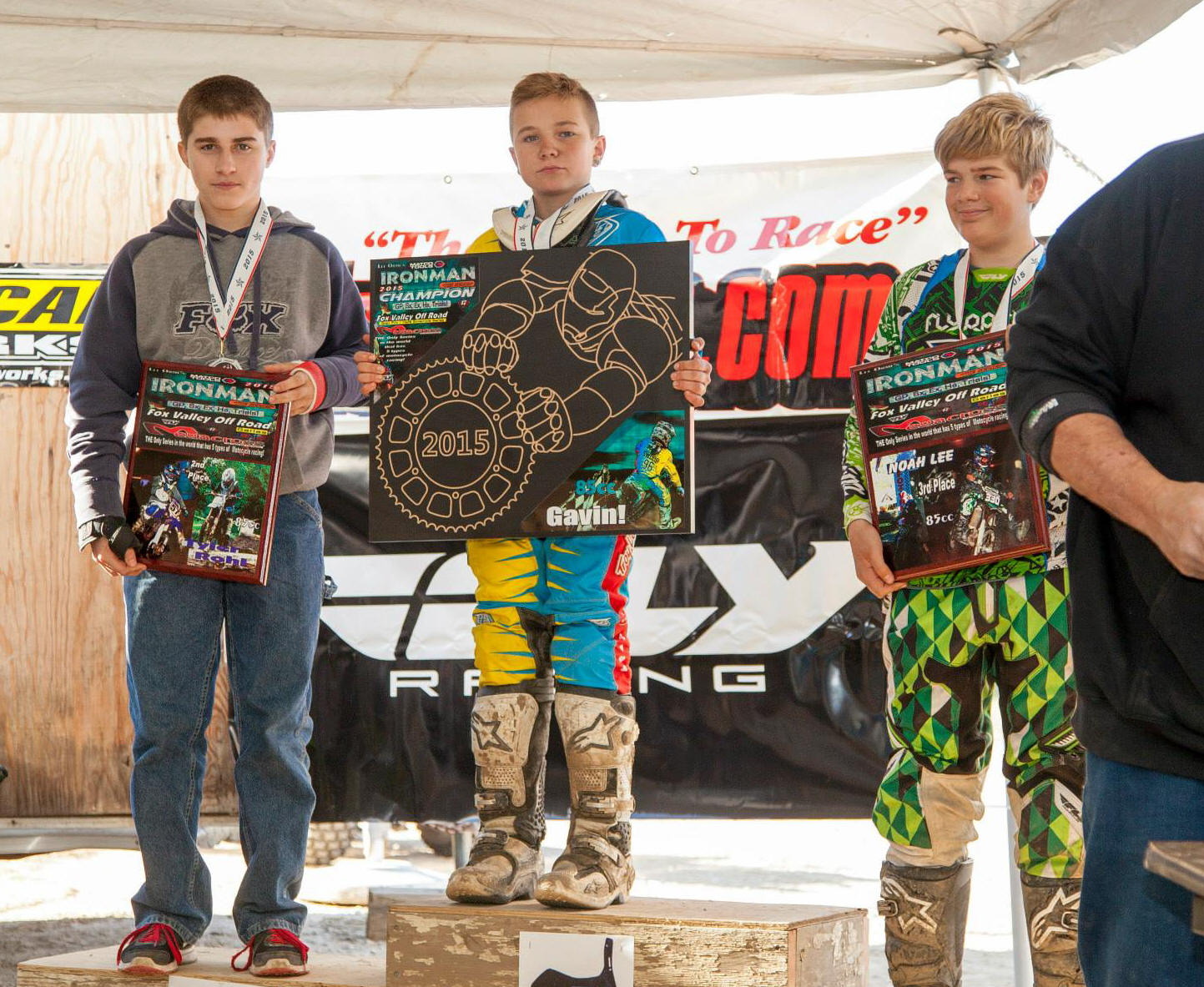 2017 Ironman "the Series".
The ONLY Series which has 5 types of racing!
Motocross, Stadium MX, Hare Scrambles, Gran Prix Racing & Trials!
Updated: 10-18-2017
Points are posted current and to date!
It's not complicated. We thought long ago what we could do to recognize riders who ride all kinds of things, not just one type of racing. Here is how we do it. First and foremost no "extra" cost to you the rider, we already track points, so why not combine them for a cool, unique award for your accomplishments?
Here is how it is scored. total events scored ... 11.
( ) = how many events ran,
(9) Megacross events Best 3, (6) FVOR HS Best 3, (5) GP's Best 3,
Trials and Motocross will be the only Bonus points you can earn. 10 bonus points for participating!
You can use any bike for trials they have a knobby class.
You have to ride 3 of the 6 types of events to qualify. (50cc classes only need 2 types) This year we are using real racing finish points using the MX points scale. You can ride as many events as you wish, if you don't have 3 wins in any type you can improve your score. (65cc classes will be scored with the HS Scoring process due to the variation in class sizes)
Classes this year now line up much better. So scoring will be easier.
Please note that Megacross and the Mega-Ex are on the same night same time so you can cover two "types" of racing in one night! Plus we have two Double header weekends at Fox Valley Off Road with GP and HS racing, two in one weekend. We use the mx type scoring just like Megacross and FVOR HS series utilizes.
TOP three Awards Gold, Silver, Bronze. The Overall Plaques are huge and ROCK!
Classes to be scored:
50cc, 65cc, 85cc Super Mini,
A, B, C , 30+, 40+, 50+ Women, Thumper!
Will always be handed out First at the year end awards banquet/play day at Fox Valley Off Road.