Lee Orme's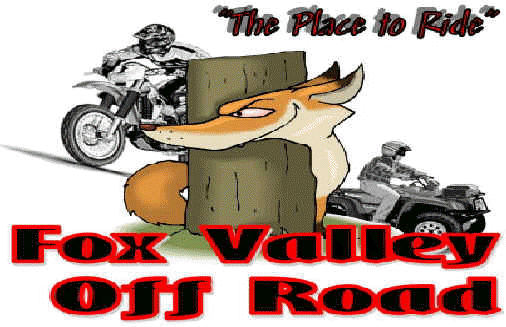 2015 IRONMAN Points!
The ONLY Series that Combines 5 types of Racing~! Attention Megacross Riders. Want to make a top position in Ironman?
Show up and bang out laps at the GP and also the HS this weekend! Check out how close the classes at the top really are!
There is NO OTHER Series like this. You truely will earn this award and it's solid competition .
Remember you have to run 3 types to qualify! (2 in 50cc) After this weekend only two types left!!
These points are current to date. 10-15-2015 Double check to make sure we have you scored right. It works like this. We combine classes such as C, B, A, 30+, 40+, 50+. You keep your scores in the classification classes so you only race your competitor that way.
No additional costs! This Series is based on your participation in multiple types of racing. Attention Riders.......any questions on this process email me at wardy@ mtco.com (take out the red space).
Click here for IRON MAN criteria!! Final Points! updated 10-23-2015
Check it over make sure I didn't screw it up!
* = Award Winner!
| | | | | | | | | |
| --- | --- | --- | --- | --- | --- | --- | --- | --- |
| | | | | | | | | |
| 50cc | First | Last | Megax | FVOR hs | Trials Bns | Ironman pts | | |
| *1 | Darrin | Herman | 32 | 52 | 10 | 94 | | |
| *2 | Regan | Doerr | 23 | 60 | | 83 | | |
| *3 | Reece | Doerr | 20 | 56 | | 76 | | |
| *4 | Trey | Lee | 34 | 39 | | 73 | | |
| *5 | Nate | Bierbom | 23 | 28 | | 51 | | |
| 6 | Gavin | Kramer | 10 | 40 | | 50 | | |
| 7 | Christopher | Colantoni | 32 | 16 | | 48 | | |
| 8 | Kayden | Kuehl | 10 | 27 | | 37 | | |
| | | | | | | | | |
| 65cc | First | Last | Megax | GP | FVOR HS | Trials bns | Ironman pts | |
| *1 | Jayson | Crawford | 48 | 40 | 42 | | 130 | |
| *2 | Landon | Lee | 56 | 27 | 43 | | 126 | |
| *3 | Chasen | Orme | 38 | 30 | 34 | 10 | 112 | |
| *4 | Ashton | Lyons | 27 | 17 | 16 | | 60 | |
| *5 | Darrin | Herman | 20 | 17 | 11 | 10 | 58 | |
| 6 | Talen | Thurman | 7 | 4 | 10 | | 21 | |
| | | | | | | | | |
| 85cc | First | Last | Megax | Ex | GP | FVOR hs | Trials Bns | Ironman pts |
| *1 | Gavin | Sienkiewicz | 56 | | 40 | 24 | | 120 |
| *2 | Tyler | Rohl | 45 | | 31 | 31 | | 107 |
| *3 | Noah | Lee | 42 | 20 | 18 | 34 | | 114 |
| *4 | Alex | Moss | | | 49 | 30 | 10 | 89 |
| | | | | | | | | |
| Super Mini | First | Last | Megax | Ex | GP | FVOR HS | Trials bns | Ironman pts |
| *1 | Garrett | Ward | 49 | 20 | 60 | 30 | 10 | 169 |
| *2 | Tommy | Fortune | 56 | 16 | | 36 | | 108 |
| *3 | Tanner | Whipple | 16 | | 16 | 40 | 10 | 82 |
| | | | | | | | | |
| 30+ | First | Last | Megax | Ex | GP | FVOR HS | Trials bns | Ironman pts |
| *1 | Jesse | Keith | 56 | 26 | 42 | 30 | 10 | 164 |
| *2 | Michael | Manuel | 9 | 11 | 60 | 60 | 10 | 150 |
| *3 | Luke | Kaszynski | | 33 | 20 | 50 | | 103 |
| 4 | Ryan | Moss | | 20 | 60 | | 10 | 90 |
| 5 | Ryan | George | 20 | 16 | | 36 | | 72 |
| 6 | Nicholas | Smith | 32 | 7 | 8 | | | 47 |
| 7 | Brad | Eilers | 7 | | 38 | | | 45 |
| 8 | Shawn | Saylor | | 19 | 7 | 19 | | 45 |
| | | | | | | | | |
| 40+ | First | Last | Megax | Ex | GP | FVOR HS | Trials bns | Ironman pts |
| *1 | Brian | Roland | 36 | 29 | 38 | 42 | 10 | 155 |
| *2 | Steve | Perkins | 33 | 40 | 42 | 39 | | 154 |
| *3 | Erik | Olson | 11 | 11 | 14 | 36 | 10 | 82 |
| 4 | Jay | Porter | 6 | | 19 | 11 | | 36 |
| | | | | | | | | |
| 50+ | First | Last | Megax | Ex | GP | FVOR HS | Trials bns | Ironman pts |
| *1 | Jeff | Oldenburg | 4 | | 52 | 40 | | 96 |
| *2 | Si | Keith | | | 23 | 27 | 10 | 60 |
| | | | | | | | | |
| A | First | Last | Megax | Ex | GP | FVOR hs | Trials Bns | Ironman pts |
| *1 | Cody | Barnes | 60 | 16 | 60 | 40 | | 176 |
| *2 | Travis | Ward | 40 | 16 | 52 | 43 | 10 | 161 |
| *3 | Mason | Schuhler | 39 | 11 | 49 | 60 | | 159 |
| 4 | Austin | Wells | 29 | 13 | 32 | 47 | | 121 |
| 5 | Jarred | Hall | | 7 | 31 | 40 | 10 | 88 |
| 6 | Ryan | Moss | | 10 | 32 | 29 | 10 | 81 |
| 7 | Tom | Hofmaster | 60 | 10 | | | | 70 |
| 8 | Adam | Bonneur | 10 | 20 | 20 | | | 50 |
| 9 | Andrue | Remley | | 12 | 16 | 8 | | 36 |
| | | | | | | | | |
| B | First | Last | Megax | Ex | GP | FVOR HS | Trials bns | Ironman pts |
| *1 | Bryce | Olson | 53 | 17 | 40 | 28 | | 138 |
| *2 | Nate | Hornung | 52 | | 22 | 56 | | 130 |
| *3 | Josh | Provost | 33 | | 60 | 20 | | 113 |
| 4 | Alex | Parks | | 10 | 44 | 52 | | 106 |
| 5 | Colton | Saylor | | | 18 | 38 | | 56 |
| 6 | Benjamin | Bradford | | 4 | 26 | 13 | | 43 |
| 7 | Darren | Fesco | | | | 42 | | 42 |
| | | | | | | | | |
| C | First | Last | Megax | Ex | GP | FVOR HS | Trials bns | Ironman pts |
| *1 | Garrett | Ward | | 40 | 75 | 60 | 10 | 185 |
| *2 | Justin | Carr | 61 | 22 | 36 | 26 | 10 | 155 |
| *3 | Elijah | Otterbach | 37 | 13 | 24 | 42 | | 116 |
| 4 | Tanner | Whipple | | 16 | 30 | 52 | | 98 |
| 5 | Alex | Moss | | 8 | 43 | 28 | 10 | 89 |
| 6 | Matthew | Ott | 21 | 10 | 11 | 33 | | 75 |
| 7 | William | Addis | 31 | 7 | 1 | | | 39 |
| | | | | | | | | |
| Women | First | Last | Megax | Ex | GP | FVOR HS | Trials bns | Ironman pts |
| *1 | Allison | Roland | 37 | 20 | 42 | 48 | 10 | 157 |
| *2 | Autumn | Torress | 27 | | 49 | 60 | | 136 |
| *3 | Kimberly | Blades | 60 | 7 | 49 | | | 116 |
| 4 | Autumn | Franklin | 21 | | 33 | 33 | 10 | 97 |
| 5 | Krysten | Merchantz | 11 | | 40 | 8 | | 59 |
| 6 | Michelle | Dalton | 17 | 7 | 4 | 18 | 10 | 56 |
| 7 | Gretchen | Orme | 9 | | 18 | 26 | | 53 |