Updated: 5/18/22 8am
Conditions: weather guru says rain til 3 today.
Wed 12-7pm, Friday 12-6pm
We are closed this weekend to open riding!
Racing this weekend ONLY Come race!
Racing kicks off the FVOR series May 21 and 22nd.
Park will be closed for special events the week of may 23rd-28th Re-opening May 29th and 30th!
Muddy Dash coming May 28th click /sign up only online!
Don't Forget Ultimate Racer Challenge Click here !!
Racing events are posted click
Proud to host the

AMA District 17 Illinois State Championship September 11th, 2022.

Details coming soon.

Warm up event Sept 10th,

Practice day on Sept 9th.
We have two adventure runs this year
Mud Dash May 28th, and Terrain Dash August 13th
info line: 815.431.9913
10 am is when the lower track opens on (weekends) or sooner keep an eye on the site.
Emergency form has to be updated for the season. So click the forms page and fill it out, bring it with you. speeds up the process. thank you.
Please remember no 2 up riding no matter if the atv has two seats.
No sit in with roll cage machines (SXS type)
Young riders are not allowed on big atv's. this isn't negotiable
We have tons of requests for rentals. (meaning renting of machines) Tom has started up his company and we will help him with it. So if you want to try to get the kids involved with riding but you don't want to buy a machine first. Try him out. He offers training and rentals all wrapped up neatly. ps. you can't just "show up" he has a schedule and normally it's full. Please plan ahead!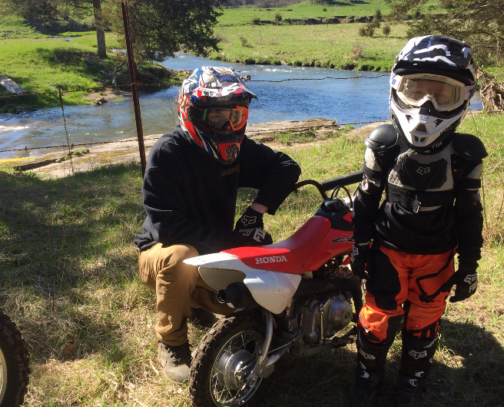 USE THIS LINK FOR BIKE RENTALS!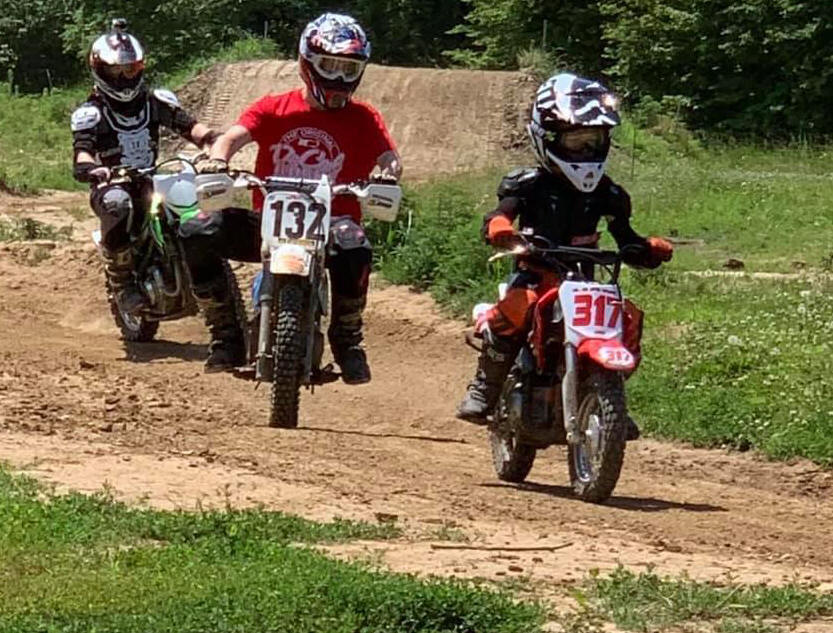 Check out 3 Generations they come and ride the park all the time. Liam, Tommy, Seamus riding the kids track.
Please Remember you show up with Aggressive tired on a ATV which is used for mud holes and mud type areas we will not let you ride. We have trails, not mud bogs. If you like that kind of thing please go to the other park that offers it. thank you.

Check out the 2018 Megabanquet Video!
Fathers Day double header video check it out! Thanks Max Akerman!
Don't forget to sign up for your AMA and District 17 card before the racing starts here! makes it easier to do!.
Here is a drone footage of the park thanks to Steve Perkins.
Website updates on trail and track conditions Friday and Saturday nights. visit us on facebook
Ironman Series info. posted.
Call for latest updates 815.431.9913 or 815.539.9021
We don't require membership to ride. but if you like to race there are membership requirements.

We have started to close the park this year in bad

weather / extremely wet conditions.

The reason is simple. The trails get tore up so badly by a few machines with swamp (aggressive mud) tires etc. We do not allow these machines in wet conditions. We can't get to those areas to repair them with machines.

This is why it is always a good idea to check the website for details before leaving every time. Please note the website or facebook page is updated regularly the answering machine at the park not so much.

Long before and if little ones become racers, they learn the fun, challenge and family time that is shared for generations. Riding is fun! These two had a great day last weekend! We have some more photos like this from a long time ago which we will share when we find them!

It's why we do what we do!

Have a great weekend.