We don't require membership to ride. but if you like to race there are membership requirements.
We have started to close the park this year in bad
weather / extremely wet conditions.
The reason is simple. The trails get tore up so badly by a few machines with swamp (aggressive mud) tires etc. We do not allow these machines in wet conditions. We can't get to those areas to repair them with machines.
This is why it is always a good idea to check the website for details before leaving every time. Please note the website or facebook page is updated regularly the answering machine at the park not so much.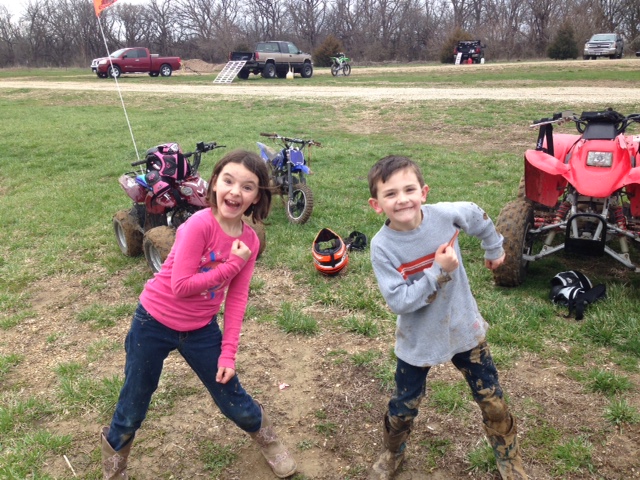 Long before and if little ones become racers, they learn the fun, challenge and family time that is shared for generations. Riding is fun! These two had a great day last weekend! We have some more photos like this from a long time ago which we will share when we find them!
It's why we do what we do!
Have a great weekend.